Each time we get sad & disappointing news, there are a few really hard days full of lots of emotion & then slowly, we pick up the pieces. Yesterday N & I took some time to talk about finances. We went over our monthly budget which we have been doing a good job of staying within (we pretty much buy nothing other than groceries & needs). We also talked about our options if this next IUI doesn't work. I don't want to think negatively, but I also don't want to be completely heartbroken & without any back up plan if it does not work. So our plan is that if this 3rd IUI doesn't work, we will take a break & save up for IVF. Our office does IVF for $16,000 but I need to check if this includes anesthesia, freezing the eggs, & medications because that could add much more. I also found another office that says they charge $4,800 but that doesn't include the extras (anesthesia, freezing the eggs, & medications). Thought it really stressed me out to think of spending around $20,000 on top of the $7,000 we have spend on appointments & IUI's, I am glad to have a plan. To be honest, I had a really hard time last night. Spending money is something that always stresses me out & just to think that we could be spending $27,000 on fertility procedures that might not even work makes me incredibly stressed. If we are able to have children through these procedures, then it is 100% worth it to me, but the part about these procedures possibly not even working makes me so incredibly stressed. I had a little break down & let N know my stress & fears & shed many tears. He is the best & just listened to me & told me it would be ok & that it would all be worth it. It has really been great that we are able to balance each other out. Right now, when I am having a really hard time, he has been such a great strength to me. I know that everything will work out how it should & that Heavenly Father is watching over us & has a plan for us. I know that if this IUI doesn't work, we will pray & ask for guidance on what our next steps should be & if we feel that IVF is a good choice, we will continue in that path. I also feel that it is ok & even good to get out feelings of sadness, fear, & despair. I always feel much better after & am then able to focus on what I can control.

Today I am going in for an ultrasound to see if I have any cysts. I am praying that everything will look good & that we will be cleared to start meds for our 3rd IUI. It does feel good to be able to get right on track for another procedure so we at least know we are doing all we can.
Powered by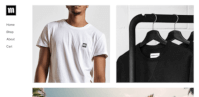 Create your own unique website with customizable templates.