Well, I am nearing the end of the 2 week wait. Friday morning I can take a pregnancy test I am such a mix of nervous & excited! After taking the test, I will have a very busy day of work & then N & I will be heading to San Diego after work until either Sunday or Monday. I am so nervous because if we get a positive test, I will be soooo happy & excited & we can surprise everyone & tell them we are pregnant. If the test is negative, then it will be such a hard day & so hard to get things done at work. It will also be hard to not really have any personal space over the weekend to be sad, but I am hoping the news will be happy!!! It is really hard to imagine what it would feel like to even see a positive test!

I keep having people at work tell me I just need to relax & maybe I haven't gotten pregnant because I am thinking about it to much & it just makes me want to scream. I feel like with infertility you have to at least try to do everything you can & then the rest is in God's hands. I don't feel like you can just sit & do nothing. But then, once you have done everything that you can & that feels right, it is in God's hands. ​But really, I don't know why people keep telling me to RELAX!!!!!
Powered by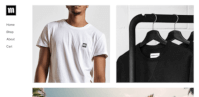 Create your own unique website with customizable templates.