Last Tuesday, a week ago, I had the IUI procedure done. My husband & I stayed at a hotel nearby the treatment office & went to bed nervous but excited that we would have a chance of becoming pregnant. In the morning I was too nervous & anxious about everything going well so I couldn't eat any breakfast other than a little grapefruit. We went to the office to drop off the "specimen" & then shopped around a nearby mall to pass the next hour and a half. We got back to the doctor's office a little early & they called me in so they could do the procedure. It only took about 2 minutes & then they had me lie down & wait 10 minutes before getting up. Overall, it was much quicker & more simple than I had expected. We are both so hopeful & excited but also trying not to get too excited because we know we may need to repeat the procedure more times of even do IVF. Last week went by quickly because I had the week off from work & we had the days packed full of fun things. This week I am back at work & I have to say it has been going by sloooow. I am trying to keep busy. Sunday & yesterday I cooked dinner for family. I went to yoga with my little sister yesterday which was really nice & am going to go on Wednesday, Thursday, & Saturday as well. Today I am going to cook a mini Thanksgiving meal for my husband & I (mashed potatoes, stuffing, brussel sprouts, & cranberry sauce), & then we have cubscouts, which I still need to plan. Anyways, I'm trying to keep busy & not think too much about the fact that in 7 days I could take a pregnancy test & it could possibly be positive for once in my life. I feel very grateful that we were able to do the IUI procedure & that everything seemed to go as well as it could. I know that we are doing everything that we are supposed to & everything that we possibly can do now & the rest is up to God. I am trying to keep that perspective & stay relaxed about things (though if one more person tells me to "just relax" I will punch them... haha but really why does everyone say that like it is so simple?!!

My heart goes out to one of my friends from high schools days. She was pregnant & expecting a little girl & then just delivered her stillborn a week & a half before her due date. It breaks my heart to think of how excited they were & how devastating that must be. She had posted just a few days ago that they had a check up & the doctor said she should deliver right on her due date. They had no idea that anything was wrong. I am so incredibly sad for her & her husband & will be praying for them. After going through infertility the past few years, I know how it is to want a child so badly. But to think of actually being pregnant & setting up a nursery, having a baby shower, feeling your baby kick, & then right before your due date to have your baby die, it is just so incredibly sad. One thing I have learned from infertility is that Heavenly Father knows what is best for us & His timing is best. Though it's hard to accept sometimes, I have found peace & comfort in that.




Powered by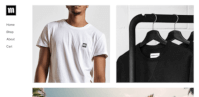 Create your own unique website with customizable templates.