It has been 2 months since my last IUI failed. These 2 months, we have just really tried to relax & not worry about infertility things. If I have had a headache (I get bad headaches & migraines often) I have taken Advil instead of worrying that I might be pregnant & that Advil could be bad for me to take. I have been going in hot tubs, going on runs, & going to the gym & doing all the things I love to do without worrying that they could affect me if I was pregnant. I'm not going to lie, it has been nice to not have to worry about doing these things. It has been nice to be able to relax & not be having shots in my stomach, cancelling trips because of doctor's appointments, & having to miss a lot of work to drive down for appointments. But at the same time it is a little sad because each month I know our chance of being pregnant is so small, but I still have had that little hope the past 2 months as I take a pregnancy test. I haven't let myself get emotionally invested as with the IUI's because I just can't handle having such hard days again. The day of finding out when each IUI didn't work & finding out that we qualified for the IVF study but it was full have been some of the hardest days of my life. It almost scares me how hard I cried those days & how sad I felt. But then another day comes or another week & everything is ok. This month, I took a pregnancy test on the day my period should start & it came back negative. Then I went to San Diego for my brother-in-laws wedding & I never started my period. I had the tiniest hope that maybe I had taken that test too early & maybe I was actually pregnant so I took another test yesterday, 6 days after my period should have started. It was, again, negative. Oh well.

Right now our plan is to go to a new patient appointment with a doctor in June & if we feel good about him, we will start the process of IVF. If we don't like the doctor or office, we will do IVF with the doctor I am seeing right now. He is triple the cost but we like the doctor & all of his staff. It seems odd just waiting & not doing anything right now. Sometimes it feels so nice to just be able to relax & sometimes it feels sad that we have such a tiny chance each month to get pregnant. We are keeping our faith & hope though.



Powered by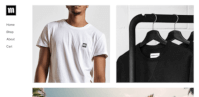 Create your own unique website with customizable templates.