​

This week has gone by so slowly so far. On Monday, N came home & surprised me with some beautiful red tulips & my favorite chocolates. I had a really busy day at work that day, we tested 19 kids & were running back & forth & it was just stressful & busy. When I got home, N was there & surprised me by having my favorite chocolate mousse from a little nearby french restaurant. He was so excited to surprise me with it & to be home to see me, it was so sweet. I'm so thankful to have a husband who does such thoughtful things for me. Then he headed back to work & I drove to church to set up for a big cubscout dinner we were having (on Valentine's day of all days)!! It was really busy setting up for the event, having the event, & then cleaning up & by the time I got home, I was so exhausted. We watched Twilight, the only chick flick movie we could find, & finished the chocolate mousse. Overall it was a very busy & pretty stressful day but I'm so thankful for my sweet husband & family & all of the love I feel from them! N was so sweet in thinking of me & the things I really love & he is also planning a surprise date for us when we are in San Diego this weekend! I am so excited, I love surprises! Both of my sisters that live nearby came by & dropped off treats & sweet cards for me & the cutest Valentine's mix cd. I am so thankful for a holiday to celebrate love. We have spread our Valentine's celebrations out with me making N a fancy dinner last Saturday, & him planning our date for this Saturday. It makes it fun to celebrate on more than just one day, especially since that day was so crazy busy!

Work has been busy but has gone by slowly this week & I think it's mostly because I know that I can take a pregnancy test on Friday. I am so nervous because if it's good news I will be sooo happy & can hopefully be able to get an appointment to get my blood taken to see if everything is good! If it is sad news, it will just be so heartbreaking & it will be such a hard day at work. I let the girls I work with know & they are all going to be there to help me on Friday, but I just know I will be crying a lot if the news is sad. No matter what though, I will continue to have hope & faith & trust in my Heavenly Father's plan for N & I. I have faith in Him & know that He knows best.
Powered by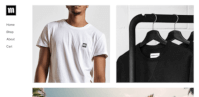 Create your own unique website with customizable templates.