Right now N & I are on a forced break from fertility procedures. It has actually been nice to not feel so stressed about the timing of everything. I am still taking ovulation tests & a part of me still has hope that we will have a miracle & get pregnant naturally over the next few months. I made an appointment with a new doctor who is supposed to do IVF for around $6,000 instead of the $18,000 our doctor now charges. The soonest appointment we could get was June 1st. The other day I was thinking of IVF & just feeling so scared & stressed about it. I am so terrified of needles & getting blood draws & stressed about being able to rearrange work for everything. But that passed & I am feeling ok now. I do feel like I have felt better not being on so many fertility meds lately. I am still taking Metformin & prenatals but am not taking any other meds, for the first time in a long time. It has been nice to not feel so emotional & so many highs & lows. I have just been trying to forget about all of the infertility problems this month & just relax, easier said than done though of course!

This weekend I will be going to a bachelorette/girls weekend in Palm Springs so I am really excited to have nothing to do other than eat, relax at the pool, & visit! A dream!!!!




Powered by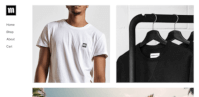 Create your own unique website with customizable templates.